Inveraray Jail: model prison?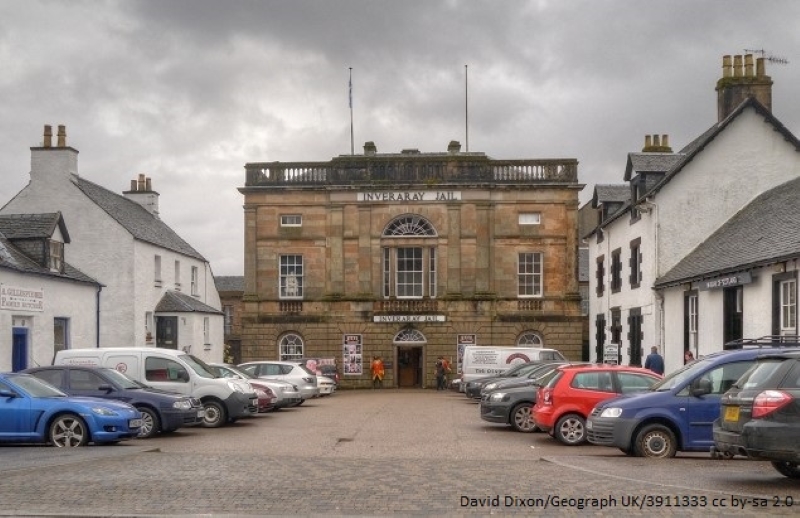 Near the head of the long, thin sea loch of Loch Fyne on Scotland's west coast is the town of Inveraray where, amongst other interesting sights, you will find what was once the model prison of its day – Inveraray Jail. Consisting of two prisons (the Old Prison, which was completed in 1820, and the New Prison, completed in 1848) Inveraray Jail, which is now a living museum and a listed building, was in use as a prison up until August 1889. Originally the building also included the courthouse (which continued to sit until 1954) as well as the prison and was used to house convicted felons, untried prisoners, debtors and the insane.
In the early 1980s the two-story building which has three-foot thick walls was extensively renovated by the Scottish Government and in May 1989, almost a hundred years after the last prisoners departed, Inveraray Jail (now in private hands) opened to the public. The jail attracts visitors from all over the world and is one of Scotland's top tourist attractions.
On your tour of the jail you will find an exhibition of instruments of 'torture and punishment' some of which you can try out for yourself such as the thumbscrews (don't tighten them too far!) and the whipping table (used on boys as an alternative to sending them to prison) but do try to avoid the branding irons or having your ears nailed to a post!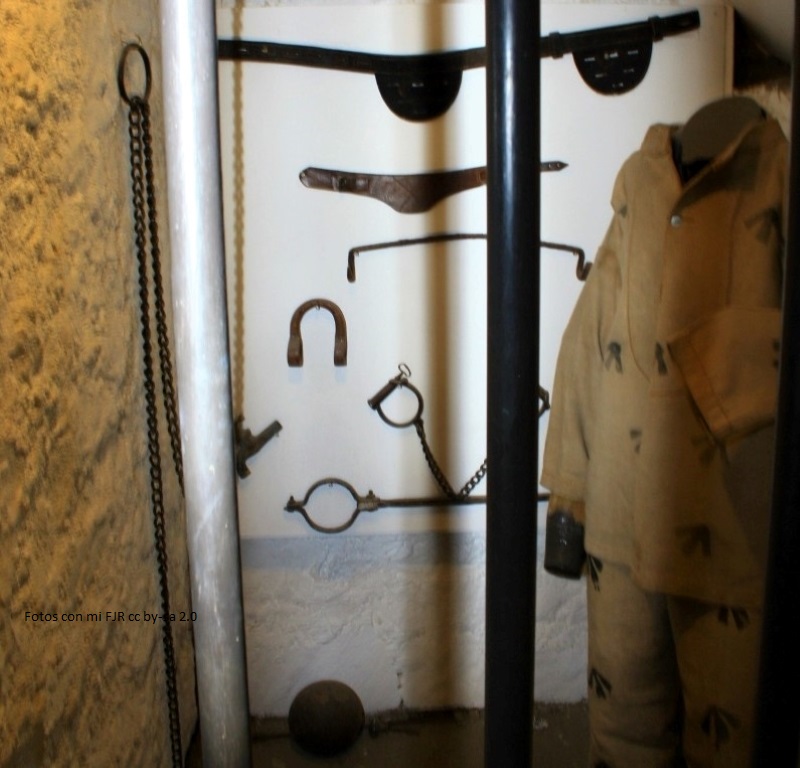 You will see the cramped cells within which prisoners both lived and worked and were only allowed out for one hour a day for exercise or to use the wc.
As well as touring the jail and seeing what life was like for both guards and inmates, Inveraray Jail also hosts a series of exhibitions which illustrate how crime was dealt with and punishment meted out in Scotland 200 years ago. Live actors take the part of guards and prisoners introducing you to life behind bars. In the courthouse you will find a very convincing scene of a trial in full flow with participants represented by mannequins in appropriate dress – judge, lawyers, prisoners, witnesses, guards and members of the jury with the proceedings being broadcast over an audio system. Visitors can take a seat beside the jury and follow the trial to its conclusion. Just make sure that the person sitting next to you is not a mannequin before striking up a conversation!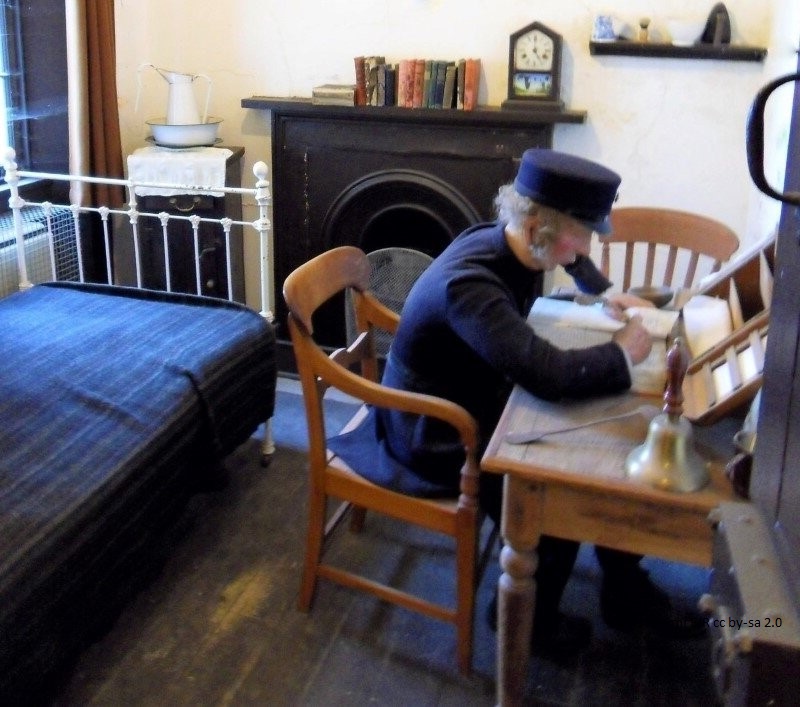 You can even try your hand at being a prisoner – speak nicely (or perhaps rudely!) to one of the guards and they will be only too happy to lock you in a cell for a while so that you can live the authentic experience of being an inmate of what was, in its day, a state-of-the-art prison. Hopefully they won't flog you as well but while you are serving your sentence you could try out the hard wooden bed or, if you are lucky, the hammock but don't worry, you probably won't be jailed for too long and at least you won't be told to make your own clothes as real prisoners had to do or work at picking oakum or making fishing nets or turning the crank wheel.
Some of the prisoners incarcerated in Inveraray Jail were locked up for trivial offences like theft of a turnip and not all the inmates were adults – children were also held in prison. Given the anguish and injustice of prison life in those days it's hardly surprising that Inveraray Jail has the reputation of being one of the most haunted places in Scotland. Paranormal investigators have combed through the jail and have come across some rather disturbing incidents as have members of staff and many visitors to the jail – feelings of a spooky presence, of feeling unwell, ghostly images caught on camera, indistinct voices and eerie footsteps both heard and recorded and even physical contact from an unseen entity. Not every visitor to Inveraray Jail has an otherworldly experience but, if you are scared of ghosts, then you might want to avoid Cell 10!
Learn more about Inveraray Jail here
YouTube video: